The magic flutes
by Zhang Juzhong
Long ago in Jiahu village, an acclaimed musician passed away at the mature age of thirty-five. People who had appreciated his music flocked to the funeral ceremony. The musician's body was dressed in his finest clothing, and a turtle shell was tied to his right shoulder.
more...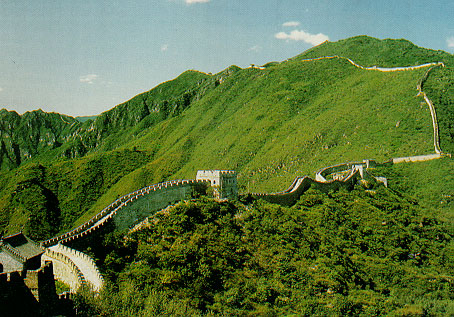 Young Beijing
by Jonathan Napack
Beijing is on the more. Venues for contemporary art are multiplying exponentially. Official attitudes have relaxed dramatically, with the government often lending support to exhibitions in the form of its imprimatur and, increasingly, its cash.
more...
The China 100
by Business Asia
It got a lot harder to make the China 100 this year. With the economy growing at more than 9 per cent and some auto, steel and telecom companies reporting revenue growth in excess of 30 per cent, it's not surprising that the bar is getting higher.
more...
China's Hakka houses
by Dorothy Aksamit
My favorite trips always begin with a library book and end in a village. This journey began with "China's traditional Rural Architecture" by Ronald Knapp.
more...
Popping the China question
by Andy Xie
Financial markets are worried about a hard landing in China. Should they be?
more...
China Paperboard imports down, but pulp up
by Paperboard Packaging
Guangdong province, southern China, imported 4.38 million metric tons of paper and paperboard in 2004, down 4.7 percent year-on-year, according to the customs service at Shenzhen, southern Guangdong.
more...